A unique Swedish skin care product
BEAUTYSTICK® consists of two disposable sticks that together form a hygienic and recyclable tool specially designed to simply and easily remove blackheads and other skin imperfections.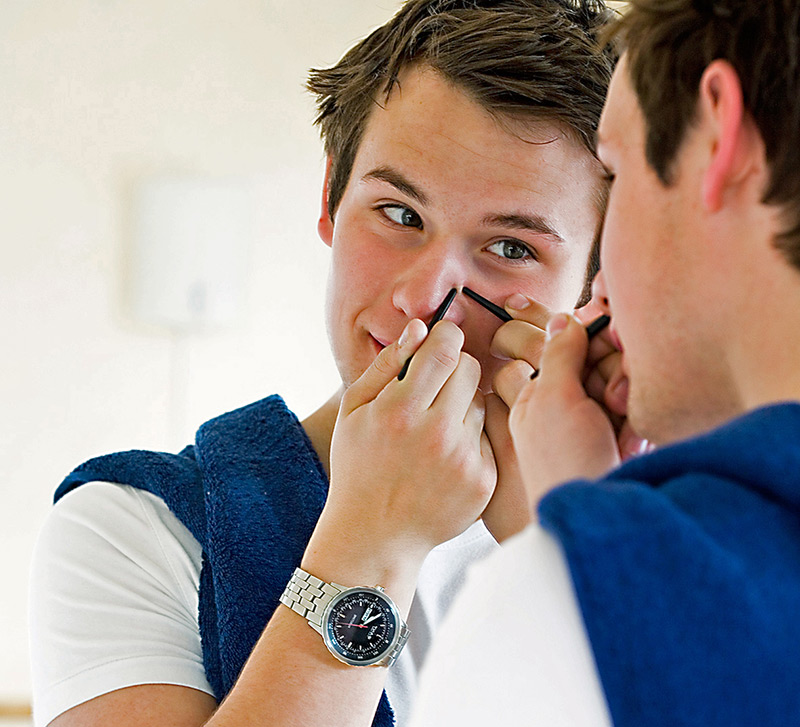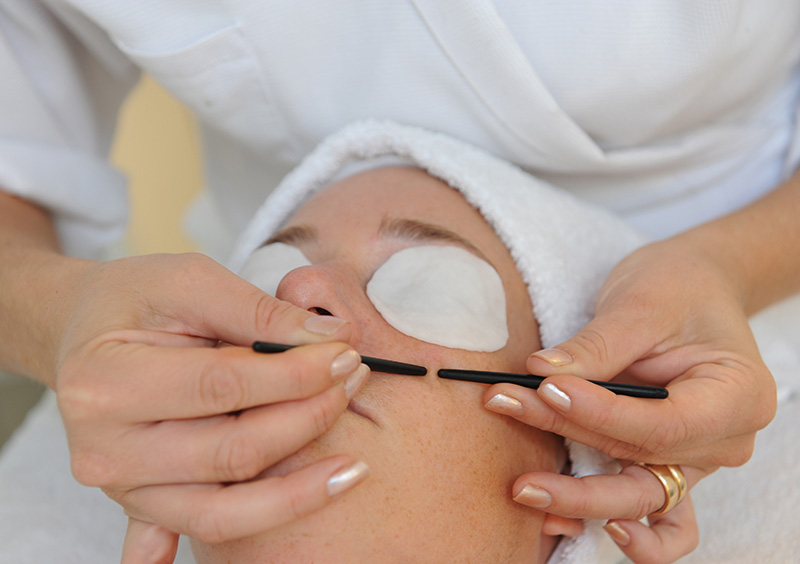 Squeeze all you like – with no risk of infection
Even though we all have about 9 million bacteria under each nail and up to 6 billion on a broken cuticle, we often squeeze our blackheads, pimples and inflamed hair follicles with our fingers. This is both unhygienic and dangerous, as it can lead to squeeze marks, scars and severe infections.
The technique is important – do as follows
Using Beautystick® is simple, but it takes a special technique that is a bit different from using your fingers.
The stick consists of three parts a wide tip: for larger blackheads or areas with many small blackheads (e.g. chin) a narrow tip: for the smaller blackheads, sensitive problem areas and areas that are harder to reach (e.g. ears, nose)
A body: for comfortable grip and good place for private branding.
Use Beautystick® like this:
1. Thoroughly clean and dry the skin. Do not use any moisturizing products on the skin prior to treatment.
2. Take a pair of Beautystick® – one in each hand. Use the stick end best suited to your skin type.
3. Place the stick ends on each side of the area to be treated. Lift the skin area with the sticks and squeeze gently.
At the skin therapist, the sticks are disposable since hygiene is the be-all and end-all of skincare. As a private person, however, it is possible to reuse the sticks after rinsing them under hot water.
Beautystick® is the perfect tool for treating all kind of skin irregularities, even those that are hard to reach e.g. in ears and nose wings.
Do you want to become a reseller?
We are always looking for new business, fill out the form and you will soon hear from us!